We are one of the leading radiator and engine cooling specialists serving customers in Cape Town.
We only source top quality products.
We have been radiator and engine cooling specialists for over 25 years. We pride ourselves on providing professional, fast, friendly and efficient service. We specialize in analysing and providing solutions to engine cooling problems. In addition we supply virtually all necessary parts required by engine cooling systems. Our customers include motorists, body repair facilities, workshops, fleet operators, logistics companies, bus and trucking companies, earthmoving companies, crane & plant companies, forklift companies, motorcycle owners as well as classic car owners.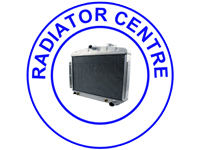 At Radiator Centre we supply a complete range of services covering every aspect of automotive cooling
Whatever the nature of your radiator or cooling system problem, we can provide expert advice, service and repair.